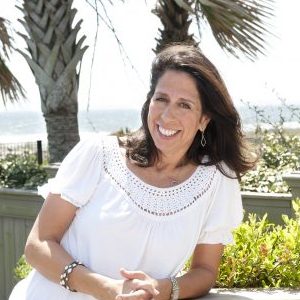 Donna Orender
Donna Orender, CEO of Orender Unlimited is a recognized business leader, trailblazer, game changer and executive. Throughout her career she has navigated unchartered waters, forged new and innovative paths and solutions to create growth and innovation, while building teams and belief systems around success. She has that special ability to bring a fresh eye, a keen analysis and a unique ability to lead people in new directions, build bottoms lines and deliver targeted results.
Currently leading the efforts of Orender Unlimited, a Jacksonville based consulting and advisory firm; Donna utilizes her expansive experience in guiding both established and new companies in creating positive and inclusive cultures and leveraging successful growth and brand strategies across a myriad of industries. In addition she works with the equity community in identifying new opportunities and serves on several boards.
Prior to Orender Unlimited, Donna served 6 years as the President of the WNBA. During her term the league solidified its base and grew double digits in all key business metrics. This included 20% plus growth in sponsorship in the height of the recession, 25% growth in television viewership and triple digit growth in digital. With her focus on revitalizing the brand, its value and relevance, the league experienced 5 years of consecutive attendance growth, after 8 years of decline.
The league greatly benefited from an 8-year contract extension with Disney/ABC/ESPN, which for the first time included broadcast rights fees and led negotiations for an unprecedented 6-year Collective Bargaining agreement. In addition, she was able to open new markets, bring in new owners, develop a franchise template for success and execute new revenue producing events and help innovate with ground breaking sales, marketing and digital strategies.
Prior to the WNBA, Donna spent 17 years at the PGA TOUR, the men's professional golf tour. She led the negotiating team that changed the paradigm for how PGA TOUR golf was both packaged and sold for television, resulting in billions of dollars in growth for the TOUR. Her last position was in the Office of the Commissioner, as the Senior Vice President of Strategic Development. She was responsible for developing strategic direction across all business lines including direct oversight of brand management, advertising and digital strategy.
Prior to moving into the Office of the Commissioner, Donna oversaw the TOUR's global television and production businesses. Driving exponential growth, she led both the creative scope and business depth of PGA TOUR Productions domestically and abroad.
Donna's business career began after playing 3 years in the Women's Professional Basketball League, the WBL, where she earned All-Star status. This experience enabled her to work in network television sports at ABC and later in cable television at SportsChannel before forming her own production company.
As the CEO of Orender Unlimited, her current work has included the development of a strategic plan for the golf industry focused on the development of new consumer markets and the accompanying transformational changes necessary to realize success. Donna authored "Connecting with Her", a guidebook on the impact of the women's market, and how to understand and access it.
The focus on the betterment of women and girls is at the core of the development and launch of a platform called Generation W. Launched in 2011, GENERATION W and GENERATION WOW have become vibrant communities for enhancing and motivating people's lives and creating change and impact in their worlds. The signature event is an annual gathering of nearly 50 national level speakers that provides the spark for year round activity, conversation and action.
Donna's business building expertise led to being elected as a founding board member of the WSL, the World Surf League. The League relaunched their global business in 2014 and a global rebranding in 2015. She is also a board member of Power Ice Inc. the manufacturer of a frozen electrolyte, hydration product, targeting athletes and the health industry, Gudpod, and Vardama, a fashion technology innovation company.
In addition, she serves on the nominating committee for the V Foundation for Cancer Research board, is on the executive committee of Maccabi USA and contributes to the boards of the Monique Burr Foundation for Children, the DeVos Sport Business Management Graduate Program at UCF, UNF Brooks School of Health, JPEF, the Jacksonville Public Education Fund, Co-Chairs the UJA Sports for Youth Initiative and a founding member of the board of W.O.M.E.N, a mentoring organization for young women capable of reaching the C-suite. She has also been a Global Ambassador for Vital Voices, having traveled to India to help mentor young women entrepreneurs.
Donna has been recognized as one of the top 10 Most Powerful Women in Sports, one of Newsweeks100 most Influential people in sports, has been a recipient of the March of Dimes Sports Leadership Award and was honored by the UJA-Federation of New York's Entertainment, Media and Communications Division for her dedication to the community. A Hall of Fame athlete at Queens College, she pursued graduate studies in social work at Adelphi University where she was awarded an honorary doctorate. She is a sought after speaker on topics such as leadership, teamwork, motivation, the positivity of change, and gender/diversity issues.
What drives your passionate pursuits?
We only have so many days, hours and minutes in our lives. We have got to make the most of what we have. I have an insatiable curiosity about life and an energy to bring as much to that learning as I can.
What is your definition as the key to success?
Believing... if you don't start with a belief in your ability to accomplish something, who else will?
Did you have a defining moment in your life?
When I was born... it all kind of happened from there...
Is failure daunting to you? What do you do with failure?
FAILURE is motivating. It is not what you want to have happen therefore you always kick it into a higher gear as excellent execution is one of the best ways to be successful.